Regular price
Sale price
£47.94
Unit price
per
Sale
Sold out
Our Materia 2cm range of large format tiles boasts a thickness of 2cm, providing exceptional durability and resistance to wear and tear. These high-quality rectified porcelain tiles feature a luxurious matt finish that replicates the appearance of natural stone, with medium variation between tiles and veining that ranges from delicate to bold. Available in Pearl, Grey, and Anthracite, each colour has its own unique character and can be used to create a range of different looks and moods.
Perfect for outdoor applications, the Materia 2cm range is a versatile and visually stunning collection of tiles that can add a touch of sophistication and elegance to any space. Whether you are looking to create a stylish patio or a stunning garden path, these 2cm thick tiles are the perfect choice for achieving a beautiful and functional surface that will last for years to come.
These tiles are ideal for outside spaces, they are 59.5x90cm.
Our 10% off coupon does not apply to any of our 2cm tiles.
Estimated Overage

Shipping Information
What is overage?
Overage is a safety to ensure you have enough tiles required for your project. Overage also ensures you have extra tiles to cover you in the event of human error during installation, such as breakages, and so that you can store spares for future use should tiles become damaged over time. This is particularly important as tiles can be discontinued, making it a challenge to match if you don't have spares of the originals.
If you are unsure, please get in touch with a member of our team before submitting your order online.
Please note that shipping prices are calculated at checkout and will be based on the total order contents.
PLEASE NOTE WE DO NOT DELIVER TO IRELAND, N. IRELAND OR THE ISLE OF WIGHT.
Your delivery is scheduled between dates from 8.00am until 18.00pm
Please note deliveries are kerb side only.
All deliveries are to be checked and signed for against the original invoice. Please inform us within 3 days from point of delivery of any shortages or damages, anything reported after this time will not be accepted or replaced.
In the event of damages, breakages or shortages please mark this on the driver's delivery note as no claims will be accepted if signed as received (once signed it will be presumed that the goods are undamaged).
View full details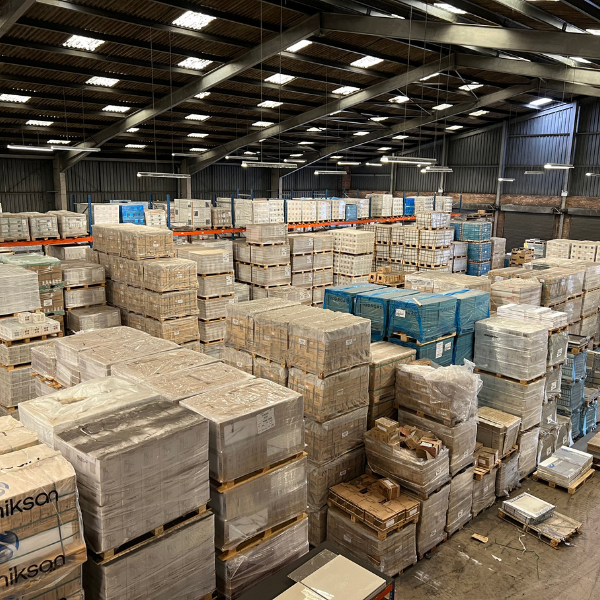 Thousands of stock!
We are the only showrooms in the South East with stock to take away when you visit one of our locations. All online orders are dispatched within 2 working days.
Order a sample today!